LOOKING FOR A FIRST CLASS
SEAFOOD SUPPLY?
CHECK OUT OUR PRODUCTS AND LET US KNOW YOUR NEEDS
WELCOME
TAMIMI FISH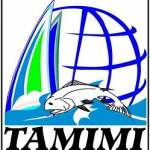 About Us
Established in 2002, Tamimi Fisheries Company is a seafood processing and exporting company, Located in the south coast of the Republic Of Yemen.
With the capability of processing hundreds of tons a day, And the amount of experience gained over the years. The company is able to offer a list of various high quality seafood products with a sustainable supply ability...